We dream of a better world.
From a single bouquet to the biggest wedding, every petal makes a difference. Together, we're using flowers to advance causes of justice & charity in our community.
This year was tough, but it reinforced our values & resolve to do more. We rallied resources to support healthcare, justice, democracy, and much more.
We reached a huge all-time milestone this year
In all time donations
Here's a look back at some of the amazing things we accomplished this year.
Chapter 1
We opened in Detroit.
Our third market after Chicago & Milwaukee. In our opening week, we received over 200 nominations for local charity partners and selected Children's Foundation of Michigan as our inaugural Detroit charity.
Visit 1435 Farmer St (behind Shinola Hotel)
$1,361 to Children's Foundation from our launch.
Chapter 2
We stayed Milwaukee Strong
We spoke out with flowers & design after the horrific shooting at Miller Coors in Milwaukee. Our marketing director Lindsay Leinenkugel created a viral graphic to express solidarity.
Shared by Miller Coors, Christian Yelich, and the Milwaukee Brewers
Chapter 3
We designed bouquets for healthcare workers.
The pandemic shut our doors, but it couldn't stop us from helping our community. We sold bouquets to bring smiles & levity to frontline workers.
679 petite bouquets delivered in two weeks.
Chapter 4
We created a workers cash assistance fund.
In the shutdown, we raised money for out-of-work staff including over 200 gift cards with 100% of proceeds to two dozen of our most affected part-time workers quarantined at home.
Over $12,000 in disbursements during the shutdown.
Chapter 5
We pivoted to virtual workshops.
Our most popular onsite workshops went virtual. We turned each experience into a shippable kit, so we could design beautiful products with you through Zoom.
Over 5,000 virtual workshop guests on Zoom in 2020.
We raised $10,781 for environmental nonprofits in April.
Chapter 7
We turned words into action with Black Lives Matter.
To show our solidarity, we marched. We cleaned up. We erected peaceful floral installations. We distributed hundreds of free bouquets in communities like Englewood Chicago, River West Milwaukee, and we committed to doing more inside our company.
Chapter 8
We helped launch Austin Harvest Market.
We acted fast when we heard 10 teens on the West Side of Chicago were raising money for an open-air produce market in place of a liquor store. We provided flowers all season and became their #1 selling product.
3,418 stems sold including low-income seniors through the State of Illinois Senior Farmers Market program.
Chapter 9
We supported the USPS.
We sold stamps in every bouquet to support our neighborhood Post Office. That weekend, we delivered dozens of free bouquets to our incredible postal workers.
Sold over 1,200 stamps in 2 days.
Chapter 10
We started shipping across the Midwest
In October we added 4 new states including Indiana, Iowa, Minnesota, and Missouri to receive our locally crafted bouquets via overnight shipping. Soon Ohio, too!
Chapter 11
We got out the Vote.
To protect our democracy & encourage safe voting in person, we created a safe voting bundle for customers and influencers. In October, we created over 1M impressions across Instagram & Facebook to activate youth voters.
$2,660 raised for the ACLU
Chapter 12
We sold wreaths to help underserved small business.
By selling nearly 3,000 wreath workshop kits, we raised our most monthly funds ever to support micro loans for underserved and minority entrepreneurs. As well as financial literacy programming.
Today
We founded a nonprofit.
Our business has always been a force for good. Now, our nonprofit will be its force multiplier. To start 2021, we're launching a foundation to scale our giving & increase our impact.
Our First Grant Recipients
HOUSING & HOMELESSNESS
In these cold weather months, our Foundation is helping support creative solutions to house the homeless across the Midwest. Too many of our fellow citizens don't have shelter, housing security, or stability in this still ongoing pandemic.
We believe our frontline workers deserve more, which is why we raised our minimum wage to $15/hour.
It's not easy for small businesses like Flowers for Dreams, compared to billion dollar empires like Amazon or Walmart. But $15 is what is right. We encourage our small peers to join us.
We've committed to do what's required in our business to achieve it, and still give 1/4 of our flower profits to charity through The Flowers for Dreams Foundation.
In 2020, we arranged
over a million

flowers.
150
Midwest Cities Served
4,187
Virtual Workshop Kits
150
Midwest Cities Served
4,187
Virtual Workshop Kits
We are about a lot more than flowers.
At Flowers for Dreams, we believe that business should be a force for good. We're donating 25% of our net profits to an incredible group of charities through The Flowers for Dreams Foundation.
Meet Our Charities

Chicago

Milwaukee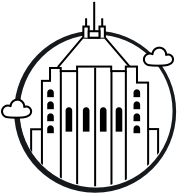 Detroit

Minneapolis
2022
2021
2020
2019
2018
2017
2016