Minneapolis Flower Delivery
& Wedding Flowers
Same-Day and Next-Day Delivery to Minneapolis
and surrounding suburbs
Shop Flowers
Plan Your Wedding
Donation So Far To Midwest Charities
Flowers for Dreams Minneapolis: Same Day Delivery in Minneapolis
Hand Delivery
Same Day Delivery
Pickup Options
Weddings & Events
Visit us in Minneapolis
Locally crafted flowers for the Twin Cities and all of Minnesota. Beautiful flower and plant delivery across Minneapolis, St. Paul, and the surrounding suburbs. Every bouquet benefits an amazing Minnesota charity.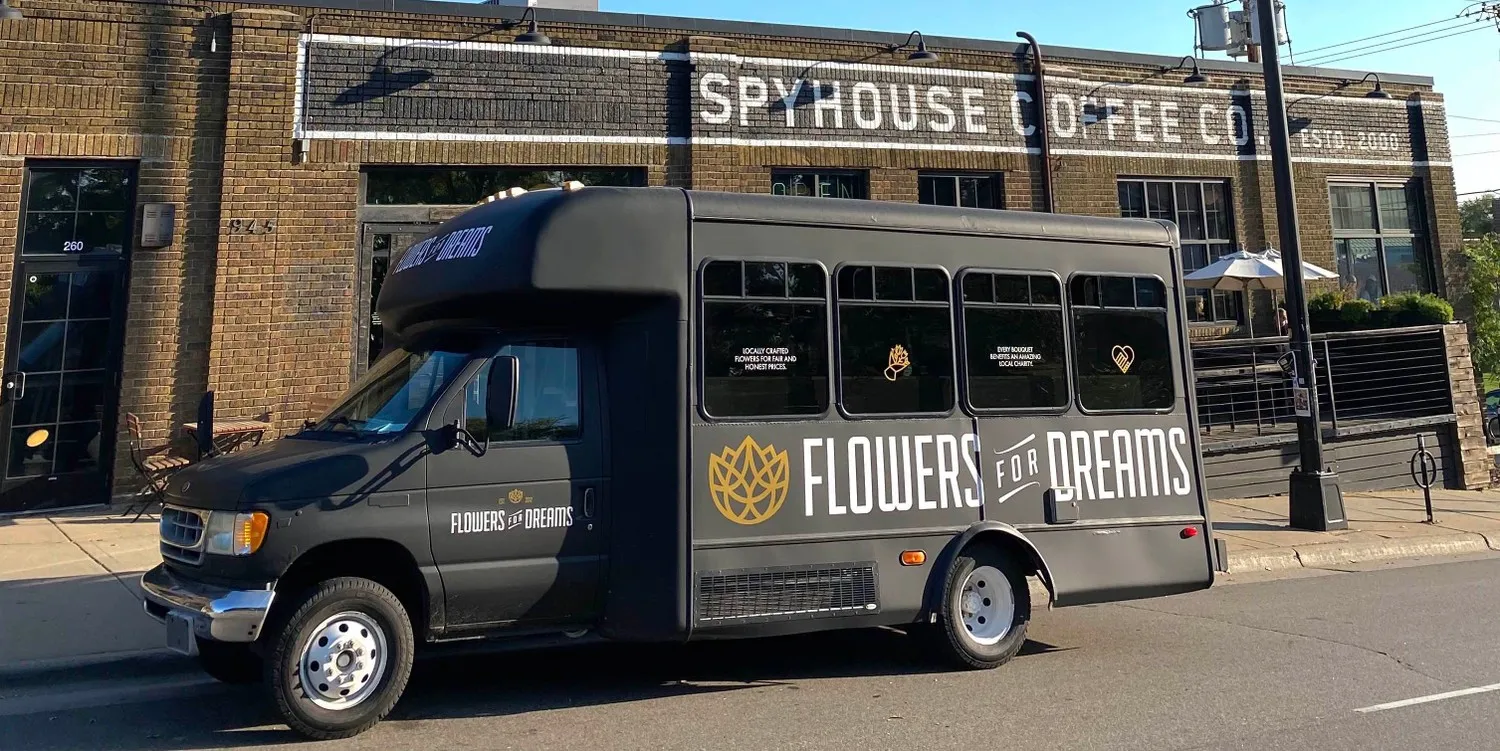 Minneapolis's Favorite Wedding Flowers
No silly upsells, no unnecessary add-ons. Always honest pricing. Our award-winning Minneapolis wedding florists work with you from the first meeting to your wedding day.
"Recommended by 98% of couples"
- Wedding Wire